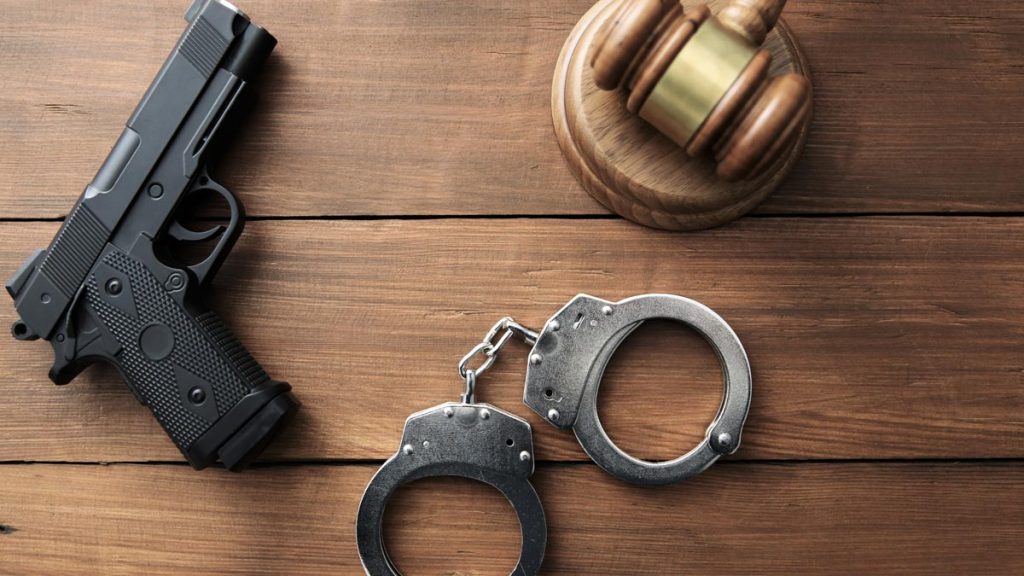 Today the United States Court of Appeals for the Third Circuit issued an en banc decision reversing the lower district court's judgment in the Range v. Garland case. It affirmed that non-violent criminals are not barred from their Second Amendment rights. Or at least that's the case for Bryan Range.
The genesis of the suit was a Pennsylvania misdemeanor conviction (punishable by up to five years in prison) against Bryan Range in which he pleaded guilty to making a false statement to obtain food stamps, in 1995.
Federal law generally makes it "unlawful for any person . . . who has been convicted in any court, of a crime punishable by imprisonment for a term exceeding one year" to "possess in or affecting commerce, any firearm or ammunition." This barred Range from possessing firearms.
He then filed suit in the United States District Court for the Eastern District of Pennsylvania. The suit challenged the constitutionality of stripping him of his Second Amendment rights for a non-violent charge.
The court attempted to weigh whether Range was an "unvirtuous citizen" by applying a five factor standard and found that it had enough evidence on at least one count to disarm Range. He immediately appealed to the Third Circuit.
However, in the middle of the appeal to the District Court's decision, the Supreme Court rendered its Bruen decision providing guidance on application of firearms laws within the text, history and tradition of the United States.
Both parties submitted supplemental briefings based on Bruen. Using the new Bruen guidance, the Appeals Court concluded the government had met its burden in proving that the law under which Range was convicted upheld the historical tradition that, "places him outside the class of people traditionally entitled to Second Amendment rights."
Range then petitioned for rehearing en banc and today's decision reversed the Court's prior findings. The decision represents a win in expanding the idea of who is protected under Second Amendment rights. The court summarized:
Bryan Range appeals the District Court's summary judgment rejecting his claim that the federal "felon-inpossession" law—18 U.S.C. § 922(g)(1)—violates his Second Amendment right to keep and bear arms. We agree with Range that, despite his false statement conviction, he remains among "the people" protected by the Second Amendment. And because the Government did not carry its burden of showing that our Nation's history and tradition of firearm regulation support disarming Range, we will reverse and remand.
Constitutional scholar and Second Amendment attorney, Mark Smith (from Four Boxes Diner), addressed some of the most important takeaways from this decision in his brief analysis on Twitter today:
The court properly ruled that Range is part of the people as a matter of the "text" of 2A. The "People" appears in multiple places in Bill of Rights and it always refers to all the people and not just to "law abiding people." Government bears burden to show exception to 2A, and they failed with Mr. Range.
Third Circuit rejects import of Heller's language about longstanding prohibitions on the possession of firearms by felons. Section 922(g)(1), as it now stands extending to people like non-violent felons, was adopted only in 1961. Under Bruen (and Mark Smith view fyi), this is obviously not a "longstanding" tradition of gun regulations limiting the scope of 2A.
Court said government may not use as analogies from founding-era laws barring possession by people such as Quakers, Indians/Native Americans, Loyalists/Tories, Catholics, and Blacks.
Here is his full analysis.
#2A QUICK TAKE AWAYS FROM HUGE FEDERAL COURT OF APPEALS VICTORY IN RANGE V. GARLAND.
Congratulations to @gunpolicy and others involved in RANGE VICTORY. @fourboxesdiner video on HUGE RANGE NON-VIOLENT FELONY victory coming later today. I predicted this outcome but it's good to… https://t.co/Qf9PFn6Ua0

— Mark W. Smith/#2A Scholar (@fourboxesdiner) June 6, 2023