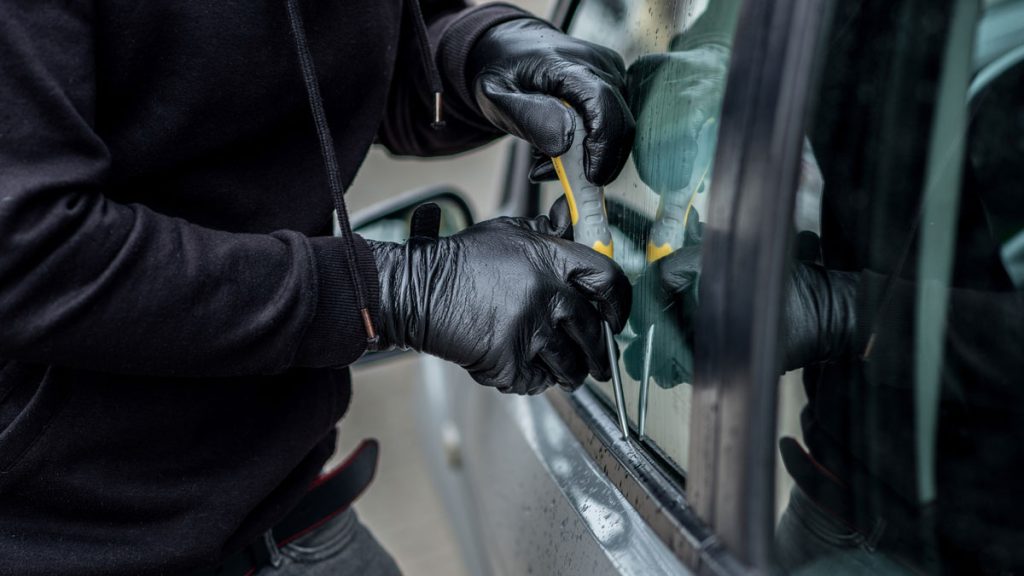 New Jersey suburbs continue to be targeted by well-organized car theft rings taking advantage of legal loopholes and a weak Attorney General.
Recent arrests in Montville, where this author lives, illustrate both the brazen attempts of auto thieves as well as good work by our local police departments, despite what many view as a lack of support from the state's top prosecutor.
On July 9, the Montville police department, along with the Lincoln Park, Fairfield, and Pequannock police departments, as well as the Morris County Sheriff's Office K9 Unit, the New Jersey State Police K-9 unit, and the Auto Theft Task Force and Aviation Unit worked together to apprehend four individuals charged with stealing a black BMW 750, according to a press release.
As is often the case, quick reaction time from local police is one of the most critical elements in locating and apprehending suspects.
Four suspects were arrested after a multi-hour search and a fifth remains on the loose. The suspects were:
Diyana Graham, age 21, of Newark, New Jersey.
Nashawn Holmes, age 18, of Newark, New Jersey.
An unnamed juvenile, age 16, of Newark, New Jersey.
An unnamed juvenile, age 16, of Newark, New Jersey.
"The police officers working yesterday from Montville did a fantastic job. They coordinated with all the other agencies present, and that coordination amongst those agencies is what led to the successful apprehension of those four individuals," said Montville Chief of Police, Andrew Caggiano, in a phone interview.
He also noted that towns like Montville may be targeted because they are close to many highways that allow quick escape for thieves. Montville, for example, borders Routes 287, 80, 280 and 46 – all major thoroughfares.
All four individuals were charged with the following crimes:
Conspiracy to Receive Stolen Property (possession of a stolen vehicle) 2C:5-2a(1)/2C:20-71 – Crime of a 3rd Degree
Receiving Stolen Property 2C:20-7a – Crime of the 3rd Degree
Resisting Arrest 2C:29-2a(2) – Crime of the 4th Degree
Unlawful Taking of a Means of Conveyance 2C:20-10b. – Crime of the 4th Degree
The juvenile complaints will go to the county in which those juveniles reside, Essex county. The juveniles were issued summons and released to their parents, according to the press release.
The charges related to the two adults will be prosecuted through the Morris County prosecutor's office, according to Chief Caggiano.
Not everyone is as lucky as this car's owner. In May, a Montville resident had his BMW sedan sports car stolen out of his driveway. His doorbell camera caught the thieves stalking his home in a white SUV that did a slow drive by and then turned around. One of the occupants approached his home in long pants, a hooded sweatshirt and a mask, with his hand in his pocket. After looking around briefly, he got in the vehicle and backed it out of the driveway. At that point, another occupant got out of the SUV, got in the sports car driver's seat and drove it away. The stolen BMW was later found stripped on the side of Route 21 and reported to the Montville police.
When asked if there had been any patterns in the nature of the suspects involved in auto thefts, Chief Caggiano said, "We have seen a number of them, including previous arrests, from the Newark, New Jersey area. We've had the same experience in the past where we've had adults and minors present with the same kind of incident."
The involvement of minors in car thefts is viewed by many as an intentional tactic used by thieves to take advantage of loopholes in the state's penal code, which is notoriously soft on auto theft crimes. Minors are often not prosecuted the same as adults, and their participation reduces the risk of heavy sentencing for thieves.
According to the New Jersey State Police, There were 14,320 vehicles stolen in 2022, with thefts up 22% over 2020. The levels of theft are bad enough that even the Governor's office is making overtures of taking action, though we believe they fall short of what should be done.
On Friday, June 30, with much fanfare, Governor Murphy signed new laws aimed at deterring auto thefts. The new laws include:
A4930/S3390 expands criminal penalties related to the illegal use of motor vehicle master keys.
A4931/S2284 establishes the crimes of theft of a motor vehicle and receiving a stolen motor vehicle as separate statutory provisions resulting in either a second- or a third-degree crime, depending on the value of the car.
A5034/S3006 expands the crime of "leader of auto theft trafficking network" by amending the definition of said "leader" to include persons who conspire with others…
A5189/S3777 eliminates the presumption of pretrial release for defendants charged with certain motor vehicle theft offenses if the defendant was arrested or convicted of a prior motor vehicle theft offense within the 90-day-period preceding the charge.
Despite the celebratory tweets from the New Jersey Attorney General about having more resources and power to stop crime, the devil is in the details as to why many believe the laws lack teeth.
For example, the additional statutory charge of a crime of the second degree "provides for extended sentences for certain persistent motor vehicle offenders." It only applies to those who have been convicted of two or more motor vehicle theft charges and even then is only applied at the, "request of the prosecutor."
Another way in which these laws seem to give criminals a pass is that they eliminate the presumption of pretrial release only, "if the defendant was arrested or convicted of a prior motor vehicle theft offense within the 90-day-period preceding the charge." Put simply, as long as the criminal hasn't committed any crimes in the preceding 90 days, they will be released before trial.
Many in the law-enforcement community have been supportive of these new measures. When asked his opinion, Chief Caggiano replied, "The bills that Governor Murphy is signing are a big step in assisting Law Enforcement in combatting the on-going crime of auto theft." He also added, "Although I do believe that there are aspects of these laws that will help us and they are a step in the right direction, the bigger issue is bail reform and the juvenile justice system."
The public often has a different view of Governor Murphy's agenda, especially by those who are personally impacted by the crimes. We believe these laws have all the ear-markings of the NJ Attorney General's soft-on-crime approach that we reported on related to a murder case earlier this year. And while our local police work hard to apprehend and bring criminals to justice, our state government and top law enforcement officials continue to undermine them. This sad state of affairs in New Jersey seems to be only worsening as criminals are further emboldened by weak laws and few consequences.