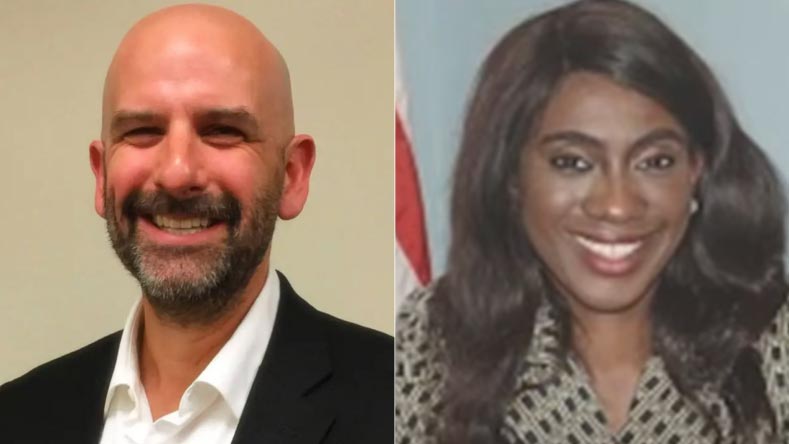 Two New Jersey Republican council members have been murdered in one week.
Russell Heller, a Republican representing the township of Milford, was shot and killed in his vehicle around 7 a.m. on Wednesday, at his place of employment, the PSE&G Central Division headquarters building.
Heller's suspected killer, Gary Curtis of Washington Township, was found dead a few hours later from a self-inflicted gunshot wound, with a weapon nearby, according to police.
The Somerset County Prosecutor's office issued the following statement on their website: "Preliminary investigation has revealed that the shooting was an isolated incident and Mr. Heller was the intended target."
The murder of Mr. Heller occurred just one week after another Republican council member – Eunice Dwumfour – was found dead in her vehicle from multiple gunshot wounds in Sayreville, New Jersey. Police have not identified a motive or suspect in Ms. Dwumfour's murder yet.
According to an NBC New York report, Ms. Dwumfour was, "A rising star for local Republicans who won an upset victory for her council seat in Sayreville in 2021…. [she] recently finished her first term on the Sayreville Borough Council."