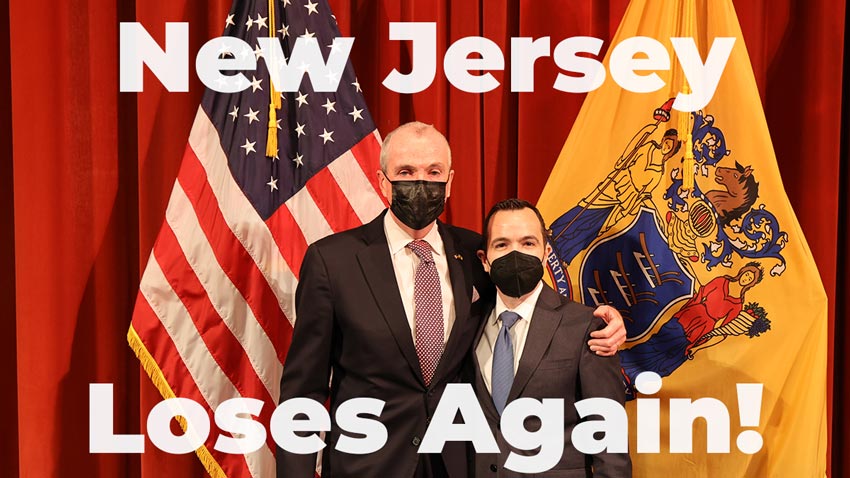 New Jersey is once again making national headlines as it suffers yet another defeat in its attempt to squash the Second Amendment. The United States District Court for New Jersey today issued a preliminary injunction against Assembly Bill A1765, in a case called National Shooting Sports Foundation v. Platkin.
Read the Court's Preliminary Injunction opinion here.
On July 5, 2022, Governor Phil Murphy signed Assembly Bill 1765 into law, attempting to label firearms manufacturers as a public nuisance, and a threat to the "health, safety, and welfare of the people of New Jersey". (It's no small irony to the residents of New Jersey that its highest ranking politicians, legislators, judges and prosecutors are protected by armed security carrying the very same firearms targeted in this bill.)
A1765 attempted to create a cause of action for public nuisance against the gun industry and would have been incredibly damaging by opening manufacturers to liability. It would specifically have allowed civil lawsuits to be filed against gun manufacturers for injuries brought by use of a firearm or a "gun-related product".
New Jersey's attempt to hamstring the gun industry was not based on defective or unsafe equipment, but simply that gun manufacturers even exist at all. The bill itself even acknowledged that there was nothing illegal about their activities. The preamble to the bill reads:
With respect to gun violence, the unavailability of a robust public nuisance statute has limited the State's ability to seek legal redress in situations where firearms manufacturers and retail dealers may have knowingly or recklessly taken actions that have endangered the safety and health of New Jersey residents through the sale, manufacture, distribution, and marketing of lethal, but nonetheless legal, [firearms] gun-related products.
The National Shooting Sports Foundation (a Connecticut-based, national trade association for the firearms industry with approximately 9,000 members) filed suit against New Jersey on November 16, 2022. Biden-appointed District Judge, Zahid Quraishi, granted the preliminary injunction based on its unconstitutionality in his 20-page opinion.
He arrived at his opinion in relatively short order by pointing out such manufacturers are already protected under the "Protection of Lawful Commerce in Arms Act" (PLCAA). This law prohibits firearms manufacturers from being sued for a handgun used in a crime if that gun was legally manufactured and legally distributed under current law. PLCAA states:
Businesses in the United States that are engaged in interstate and foreign commerce through the lawful design, manufacture, marketing, distribution, importation, or sale to the public of firearms or ammunition products that have been shipped or transported in interstate or foreign commerce are not, and should not, be liable for the harm caused by those who criminally or unlawfully misuse firearm products or ammunition products that function as designed and intended.