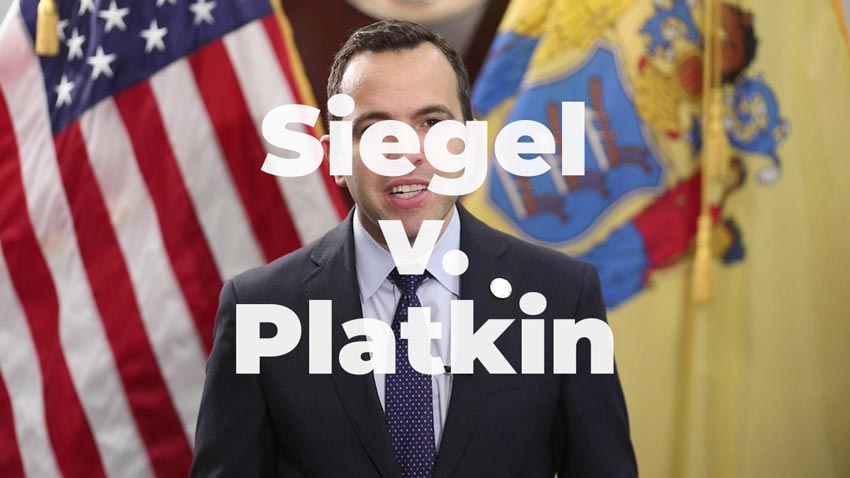 In an exciting victory for the Second Amendment (and freedom) in New Jersey, the Honorable Judge Bumb has extended the Temporary Restraining Order (TRO) against numerous sensitive places in the combined Koons v. Reynolds and Seigel v. Platkin case.
Siegel v. Platkin lawsuit full text.
Both cases are a result of New Jersey passing its "carry-killer" bill (A4769) in December of last year. On January 13, Federal District Court Judge Karen M. Williams decided to consolidate the two high-profile 2nd Amendment cases due to their similarities. A TRO had already been issued by Judge Bumb in the Koons v. Reynolds case addressing five restricted areas.
Koons v. Reynolds lawsuit full text.
The extended TRO issued today addresses additional sensitive places being challenged within the Siegel v. Platkin case. Some of the sensitive places pre-dated Bruen and were also enjoined.
NJ Sensitive Places TRO issued Jan. 30, 2023
The areas enjoined under today's TRO include (newest additions in bold):
Publicly owned or controlled parks, beaches and recreational facilities
Publicly owned or leased libraries & museums
Bars, restaurants where alcohol is served
Entertainment facilities, theaters, stadiums, museum, racetracks, or other places where performances, concerts, exhibits, games or contests are held
Casinos and associated properties such as hotels, restaurants, bars, etc.
Private property (residential, commercial, industrial, agricultural, institutional or undeveloped property); unless the owner has stated otherwise
Vehicles
State Park Service property – aka State Parks
We maintain a full list of where you CAN carry in our NJ CCW FAQ page. We update it as close to real time as possible.
While the list of areas enjoined under the TRO is broad, there are still a number of locations that the Judge decided to leave for exploration during the preliminary injunction stage of the trial. Those locations not protected under the TRO include:
In her analysis on the TRO topic, Judge Bumb wasn't subtle and took issue with the State's characterization that she erred in her understanding of the law. She wrote, "…the Court rejects as unpersuasive Defendants' supplemental arguments claiming that the Court erred in its prior analysis." Judge Bumb further criticized the State's interpretation and understanding of the Bruen teachings, in one case characterizing their view of private property as "wishful thinking".
NJ Sensitive Places TRO full opinion issued Jan. 30, 2023
In location after location, Judge Bumb applied the Bruen blueprint in determining constitutionality through a rational and logical approach. First, she weighed whether the conduct in question fell under the plain text of the Second Amendment; secondly, whether there was historical evidence for restricting that conduct; and third, whether that historical evidence was broad enough and numerous enough to warrant such a restriction.
News2A will continue to cover this story. Please check back for updates.