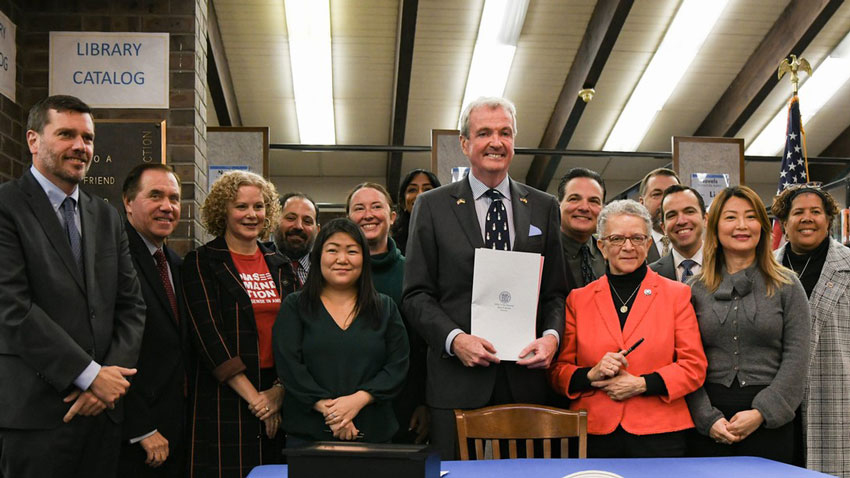 On Thursday, December 22, 2022, New Jersey Governor Phil Murphy signed the highly unconstitutional NJ Carry Killer bill into law enacting some of the most severe Second Amendment restrictions in the country. Bill A4769/S3214 heavily regulates who can obtain a concealed carry permit for handguns and where those guns can be carried, which is virtually nowhere. The bill is a response to the June U.S. Supreme Court ruling in NYSRPA v. Bruen, which struck down New York's requirement for applicants to show "proper cause" to carry a handgun in public. The ruling also invalidated New Jersey's similar requirement that had restricted the public carrying of firearms to only those who could demonstrate a "justifiable need."
During the signing ceremony, the Governor seemed to indicate the state already knows parts of the law won't survive constitutional scrutiny in court.
Governor Murphy stated, "Now, we know the gun lobby and its acolytes are already preparing to take us to court to block these common-sense measures. The attorney general and his team are fully prepared to forcefully defend the constitutionality of this law, and even if any part of the law is successfully challenged, the rest of it would remain intact and enforceable."
The idea that large portions of the law may be found unconstitutional is popular within the Second Amendment community as well, including by expert lawyer, Evan Nappen.
The New Jersey gun law widely restricts those who are eligible to obtain a carry permit, allowing subjective criteria such as reviewing their social media accounts and requiring four character references. It also increases the fees associated with obtaining a carry permit four-fold and requires the purchase of liability insurance, which currently isn't available in the state.
Notably, it broadly defines nearly all state and private property as "sensitive places" and prohibits concealed carry in these locations. It also prohibits concealed carry in locations vaguely defined as, "…where there is First Amendment or government activity". Exceptions to these restrictions for law enforcement, retired police officers, security guards, and certain members of the government create a two-tiered system of rights that is also being challenged.
The National Rifle Association (NRA) affiliate, the Association of New Jersey Rifle & Pistol Clubs, immediately filed a lawsuit against the state in response to the legislation. Entitled Siegel v. Platkin, the suit was filed in the U.S. District Court for the District of New Jersey within minutes of the law being signed.