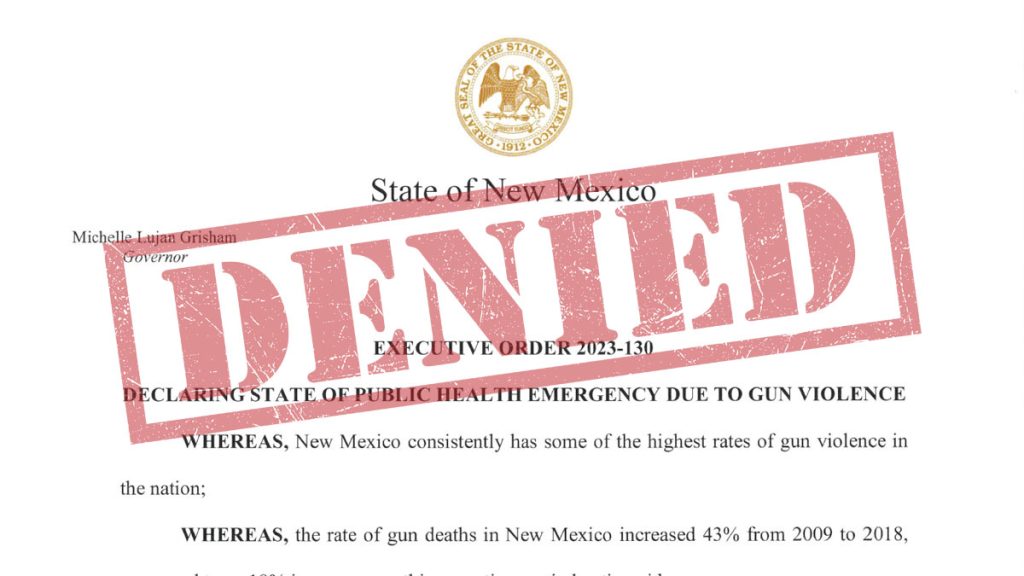 U.S. District Judge, David Urias, issued a temporary restraining order blocking Governor Michelle Lujan Grisham's unconstitutional September 7 edict banning lawful carry of firearms.
As we reported earlier this week, the high-visibility case, now known as Fort v. Grisham, is attracting national attention.
Judge Urias, a Biden appointee, noted the following during the hearing: "The violation of a constitutional right, even for minimal periods of time, unquestionably constitutes irreparable injury," a statement that seems to recognize, along with his order, the extreme position the New Mexico governor has taken.
According to reporting by ABC, New Mexico Attorney General Raul Torrez, has said he will not defend the state in the lawsuits regarding the public health emergency order.
Hannah Hill, executive director of the legal branch of the National Association for Gun Rights (which brought the lawsuit), said the following in a statement:
"There is no exception to the Second Amendment. As a result of today's temporary restraining order, the law-abiding gun owners of Albuquerque are able once again to exercise their right to bear arms."
We will continue to follow and report on this story.
To donate to the National Association for Gun Rights, visit their page here.