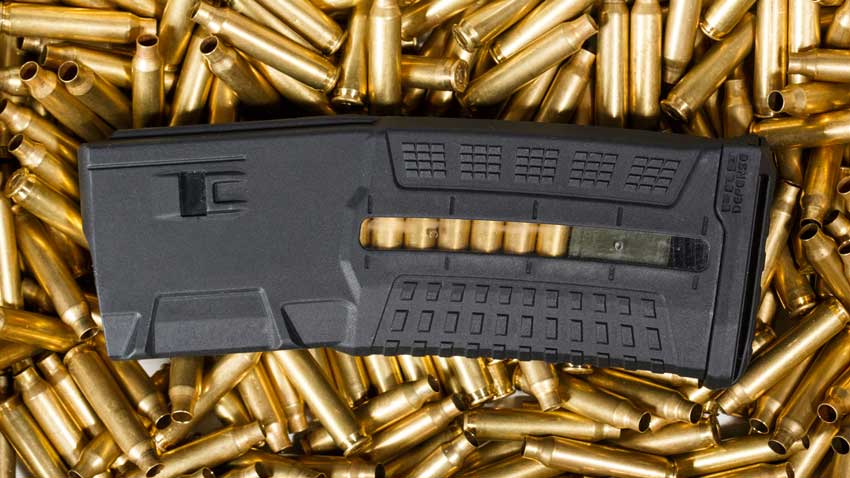 Yesterday, two Second Amendment rights groups filed suit against the State of Delaware, challenging their "high capacity" magazine ban. Firearms Policy Coalition (FPC), along with the Second Amendment Foundation (SAF), filed suit on behalf of two resident against Kathy Jennings, Attorney General of the State of Delaware, in Graham et al, v. Jennings, in the United States District Court for the State of Delaware.
Graham v. Jennings lawsuit full text.
The suit is in response to Senate Bill No. 6, signed into law on June 30, 2022, by Delaware Governor John Carney. The bill makes it a crime to purchase, receive, possess, transfer, sell, offer to sell, or manufacture standard-capacity firearm magazines that can hold more than 17 rounds of ammunition.
The penalties in the bill vary but are as extreme as rising to a class E Felony punishable by five years in prison.
The argument put forth by the plaintiffs begins with a brief statement of the Second Amendment, a short history on Heller, which affirms an individual's right to keep and bear arms, and a reminder about Bruen, which affirms that right in public for the purposes of self-defense. Not coincidentally, the new Delaware law was passed just days after last year's ground-breaking Bruen decision, which was itself a repudiation of burdensome laws originating in the state of New York which suppressed residents' ability to obtain a concealed carry permit.
In their complaint, plaintiffs state, "Although the Ban describes magazines that can accept more than 17 rounds of ammunition as "large-capacity magazines," this is a misnomer. Magazines capable of holding more than 17 rounds of ammunition are a normal feature of many firearms in the United States and are more accurately described as "standard capacity magazines."
They also note there are approximately 44 million legally-owned AR-15 style firearms in the United States, putting it well within the "common use" category.
Further affirming their argument, the complaint states, "The People have a constitutional right to make and make use of common firearms and their standard components for effective self-defense and not to be disarmed or arbitrarily limited by the enactment and enforcement of bans like the one at issue here."
In light of the immediate harm such a ban would cause, especially in the ability for ordinary, law-abiding citizens to exercise self-defense, the complaint requests a preliminary and permanent injunction, stopping the law.
Such bans are popping up throughout the United States as liberal, rights-loathing states try to find a way around the Bruen decision. For example, in June of 2022, Rhode Island Governor, Dan McKee, signed a bill banning magazines with more than 10 rounds of ammunition, as reported at wpri.com
A high capacity magazine ban voted in by Oregon residents last year is still in legal limbo. Measure 114 also bans magazines with a capacity greater than 10 rounds. 
Last, but certainly not least, New Jersey also has a magazine-related lawsuit in progress, the outcome of which may very well rest on the results in the Delaware suit, as New Jersey and Delaware are part of the same District Court.
ANJRPC v. Platkin was filed in 2018 (and amended last year), and challenges New Jersey's ban on magazines with a capacity greater than 10 rounds. The suit has been consolidated and will be argued later this month.